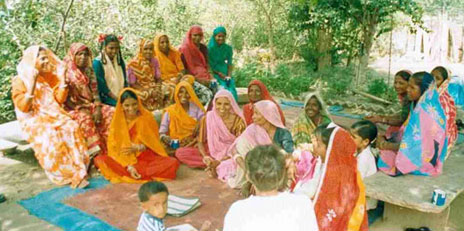 Our aim is that the people of Amber should participate actively in shaping their future. One of our greatest achievements is motivating people of all ages and backgrounds to work together to improve their community.
We facilitated the formation of a self-action movement, known as "Amber Jagran Abhiyan" [Wake Up Amber Campaign]. Any individual or group is welcome to join this informal association and hundreds have. Open meetings are held regularly at Bharmal Ki Chatries, and anyone can join in.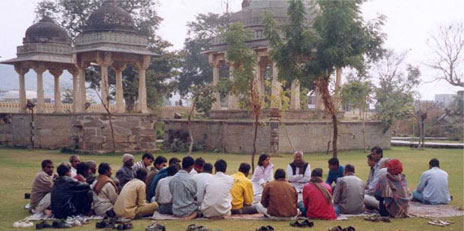 We encouraged and assisted local people to create "Amber Jagran Bagh" through self-help. This previously abandoned space, which was once frequented only by drunks and gamblers, is now a public space for sports (such as kabbadi matches), community functions and a children's playground.
We have supported the growing sense of local pride in the community with our "I Love Amber" campaign.